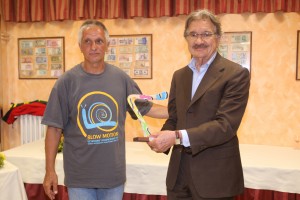 The boomerang sport community expresses its sorrow for the death of Aurelio Merlo.
Continue reading →
for those who did not follow the event on facebook, the results are published here.
The Toby Oats Cup was assigned to the first classified National Team Re Motions, a special prize was given to the winners of tournament: the international team   BoomerGang.
In the Individual Championship the prize was assigned after only five event contested (Trick-Catch event was cancelled).
The events of Gel day and Long Distance event where contested too.

Thanks to Jason Smooker for this video: RE Motion vs Boomergang

The new IFBA site is running and available. All IFBA members and friends are welcome!
It contents:  a new worldwide tournaments Calendar (of course, to be included in the list,  you must send to me the info regarding your national tournament or event); a Forum where you may read and (after simple registration) write, keeping in touch with the IFBA management and other boomerang people; the list of IFBA Members; the Rulebook and some useful files and information. Ready to improve the site, waiting for your suggestions.